Bro Ravin was raised in church all of his life.  His father being a minister, he was brought up around ministry and always had a desire to minister to the lost and hurting. 

He began playing the guitar at age 4.  His mother tells a story of hearing music coming from the closet.  When she opened it she found her young son playing the guitar.  He was on the pulpit playing music shortly after that.

In 1983, Bro Ravin began to travel and play lead guitar in a gospel group.  In 1987, he and others formed a gospel group of their own.    Soon after, Bro Ravin accepted his call to preach the gospel.  Since then he has traveled across the country in revivals and crusades, seeing GREAT things done through Jesus Christ and His anointing.

In 1993, Bro Ravin founded the Jesus Way Church and began to Pastor.  Till this day, Bro Ravin has a passion for reaching souls and helping people come to the Revelation of who Jesus is.

Bro Ravin and Sister Glenna were introduced in 1983 by Glenna's uncle Noah. Bro. Ravin was playing guitar in a gospel group with Noah at the time. The later married in June of 1985. The Lord blessed them with their first child Matthew in June of 1986. Matthew attends Pikeville College and plays drums for the Jesus Way Church band. The Lord blessed the Fields family yet again with their second child Kristina in December of 1989. Kristina Nicole was born just two days before Christmas! The Lord blessed them yet again with their last child Lisa Danielle in October of 1991. Lisa is now a Senior and  attends Pike Central High School. They also have a Yorkie named Annabelle and a Weiner dog named Optimus Prime (OP). The Fields Family have been really blessed throughout the years and acknowledge that without Jesus these things would have never been possible. They have really sacrificed a lot for the Lord the past few years. Not only did they leave their home of years in Norwalk, Ohio but they had to leave behind their family and friends. However, this was not all in vain, the Lord has since blessed them, their family and church family with a beautiful church in Belfry, Kentucky, Huntington and Princeton. And for that we all are truly blessed!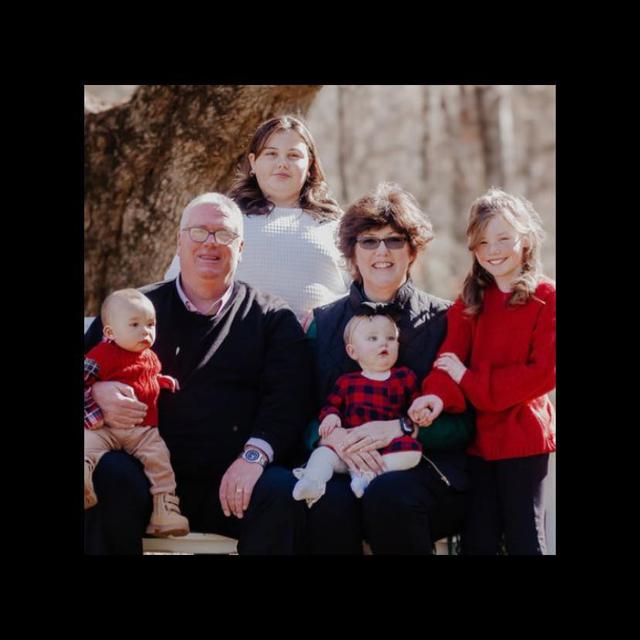 .sitting: Bro. Ravin and Sis. Glenna

standing: Kristina, Matt, and Lisa