Salvation for a Lost and Dying World in JESUS Name!    JESUS WAY CHURCH Belfry KY  Ravin Fields Ministries Belfry KY  Ravin Fields,  Ravin Fields Jr Ravin Fields Ministry Apostolic Jesus Only Jesus Name  raven fields belfry ky  fundimental christian church, varney wv,  jesus way church jesus way pentecostal  one way jesus JESUS WAY CHURCH  one way jesus belfry kentucky  varney west virginia  JESUS ONE GOD  CHURCH Salvation for a Lost and Dying World in JESUS Name!    JESUS WAY CHURCH Belfry KY  Ravin Fields Ministries Belfry KY  Ravin Fields,  Ravin Fields Jr Ravin Fields Ministry Apostolic Jesus Only Jesus Name  raven fields belfry ky  fundimental christian church, varney wv,  jesus way church jesus way pentecostal  one way jesus JESUS WAY CHURCH  one way jesus belfry kentucky  varney west virginia  JESUS ONE GOD  CHURCH Salvation for a Lost and Dying World in JESUS Name!    JESUS WAY CHURCH Belfry KY  Ravin Fields Ministries Belfry KY  Ravin Fields,  Ravin Fields Jr Ravin Fields Ministry Apostolic Jesus Only Jesus Name  raven fields belfry ky  fundimental christian church, varney wv,  jesus way church jesus way pentecostal  one way jesus JESUS WAY CHURCH  one way jesus belfry kentucky  varney west virginia  JESUS ONE GOD  CHURCH Salvation for a Lost and Dying World in JESUS Name!    JESUS WAY CHURCH Belfry KY  Ravin Fields Ministries Belfry KY  Ravin Fields,  Ravin Fields Jr Ravin Fields Ministry Apostolic Jesus Only Jesus Name  raven fields belfry ky  fundimental christian church, varney wv,  jesus way church jesus way pentecostal  one way jesus JESUS WAY CHURCH  one way jesus belfry kentucky  varney west virginia  JESUS ONE GOD  CHURCH Salvation for a Lost and Dying World in JESUS Name!    JESUS WAY CHURCH Belfry KY  Ravin Fields Ministries Belfry KY  Ravin Fields,  Ravin Fields Jr Ravin Fields Ministry Apostolic Jesus Only Jesus Name  raven fields belfry ky  fundimental christian church, varney wv,  jesus way church jesus way pentecostal  one way jesus JESUS WAY CHURCH  one way jesus belfry kentucky  varney west virginia  JESUS ONE GOD  CHURCH Salvation for a Lost and Dying World in JESUS Name!    JESUS WAY CHURCH Belfry KY  Ravin Fields Ministries Belfry KY  Ravin Fields,  Ravin Fields Jr Ravin Fields Ministry Apostolic Jesus Only Jesus Name  raven fields belfry ky  fundimental christian church, varney wv,  jesus way church jesus way pentecostal  one way jesus JESUS WAY CHURCH  one way jesus belfry kentucky  varney west virginia  JESUS ONE GOD  CHURCH Salvation for a Lost and Dying World in JESUS Name!    JESUS WAY CHURCH Belfry KY  Ravin Fields Ministries Belfry KY  Ravin Fields,  Ravin Fields Jr Ravin Fields Ministry Apostolic Jesus Only Jesus Name  raven fields belfry ky  fundimental christian church, varney wv,  jesus way church jesus way pentecostal  one way jesus JESUS WAY CHURCH  one way jesus belfry kentucky  varney west virginia  JESUS ONE GOD  CHURCH jesus name ministries ministries ministries

Ravin Fields,Jr. Ministries

P.O. Box 925 Belfry, KY 41514

1-606-353-1333

"Jesus", Your Hope For Tomorrow

Bro. Ravin welcomes you to the Ravin Fields, Jr Ministries website. We hope it is a blessing to you. The ministry also has a facebook page as well. If you would like to contact Bro. Ravin with prayer requests or information about a meeting please do so at: Ravin Fields,Jr. Ministries

P.O. Box 925 Belfry, KY 41514

1-606-353-1333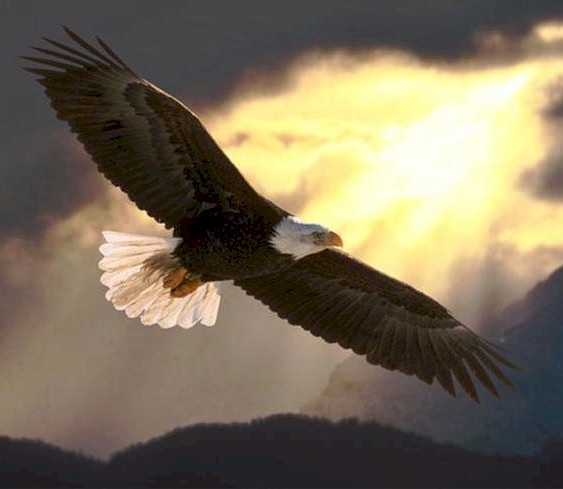 Our Church in Belfry, KY is in need of two new heating and cooling units. These units control the offices and the fellowship hall. Our members are bringing a special Easter offering to go towards these units. I'm coming to all of my friends and family asking, if you would like to share in this offering. The total costs we have been told will be 7,500.00. These units have only provided heat for the past several years and we must replace them this year. It is our goal to have this done before the Summer heat. If you would like, and feel led to help you may send your offering to, Ravin Fields Jr. Ministries Jesus Way Church

P.O. Box 925

Belfry, KY 41514

If you would like to use a credit card you may also go to our website and use a secure Pay Pal account.

All of your gifts are tax deductible. I would like to thank you in advance for your support. If you can't, I understand, but would ask that you would pray for this need in our Ministry. May God richly bless and keep you is my prayer, and again thank you so much. If you are sending an offering please put on the envelope or a note inside regarding this offering is to go towards the heating and cooling units.

Thank you again and God Bless.

Bro. Ravin



Jesus Way Church Annual Campmeeting for 2014 is June 5th thru June 8th. Services Nightly at 7pm and Sunday at 11am. Make plans now to attend. Everyone is welcome!